Meet the professionals who can help you pursue your goals.
The team behind Peterson Financial Group is made up of qualified financial professionals who are passionate about helping individuals and families achieve their ideal retirements.
As founder of Peterson Financial Group, Eric Peterson, has dedicated over 20 years of his life to educating and assisting retirees and pre-retirees of central Iowa on how to plan for and protect their financial future. An advocate for comprehensive financial and retirement planning, Eric ensures all components of a client's financial affairs work in collaboration, producing the best possible outcome. He specializes in identifying potential loopholes of financial, accounting and estate plans, and detects where unnecessary money is "falling through the cracks."
Creator of a proprietary 4-Step Review process, Eric utilizes this straightforward approach for assessing the impact of any major financial decisions, most specifically in the areas of retirement income, tax reduction and risk management.
Eric is a Registered Financial Consultant (RFC), earned his MBA from Drake University and is a veteran of the United States Air Force. Eric was also featured in the special, 2014 Investment Guide issue of Forbes magazine as one of the Midwest's most trusted and experienced financial leaders. Eric published his first book, "Preparing for the Back Nine of Life – A Boomer's Guide to Getting Retirement Ready," in 2015. You can find the book online at Amazon and Barnes & Noble retailers. He also hosts the Retirement Ready Radio Show on WHO 1040 AM from noon to 1 p.m. each Sunday.
He is an instructor for the Financial Educators Network, which facilitates financial education courses at 300 colleges and universities across the country. Eric is an active member of the Ed Slott Master Elite IRA Advisors Group. This year-round program, taught by Ed Slott himself, educates Eric continuously on IRA planning, distribution strategies and current tax laws – a highly specialized area.
When he is not helping clients increase their confidence about their financial futures, Eric enjoys spending time with his wife of 25 years, Teresa, and their two children, Travis and Natalie, cooking great meals for them and playing golf. They reside in Ankeny, Iowa, and are proud to have raised their family in that community.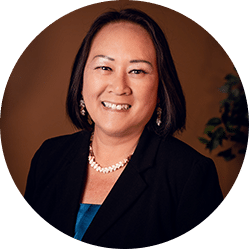 Kathleen H. Young
Director of Client Services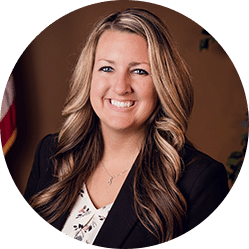 Kristin Freeman
Director of First Impressions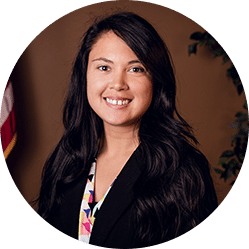 Justine Young
Director of Case Planning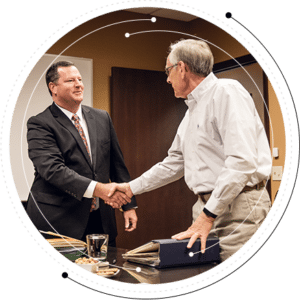 Complimentary Consultation
We can meet with zero obligations on your part. If you can invest one hour today for a no-obligation consultation, we can place you on the path toward owning your tomorrows.