Join Us For One Of Our Webinars
Peterson Financial Group has secured Amazon best-selling author and documentarian David McNight to do an online webinar. During this limited opportunity, David will discuss ways to protect your retirement savings from the impact of rising taxes!
The Peterson Financial Group 4-Step Evaluation Process
It's what we don't know that could hurt us — make sure you're leaving nothing to chance. Use the Peterson Financial Group 4-Step Evaluation Process to make informed financial decisions to help you meet your goals and dreams.

Tax Return Review
Lower or eliminate certain taxes to find money falling through the cracks.

Income analysis
Determine if you are using your income sources properly and in the most tax-efficient way.

Risk and Fee Analysis
Assess your risk and know your numbers to make sure you're comfortable with the current exposure.

Estate Plan Review
Establish a plan to transition to your assets to your loved ones in the most efficient way possible.
When we're through, you'll have a written investment plan to guide you on your way and refer back to whenever needed.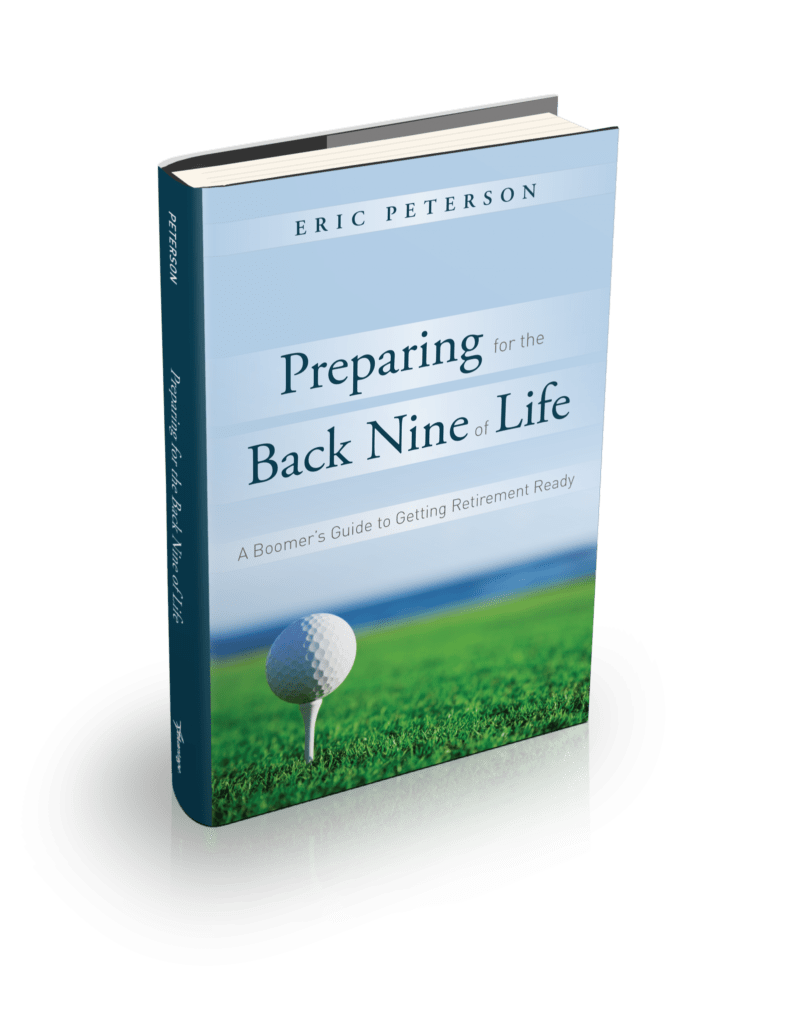 Download Your Free Copy of the Book Instantly!
Don't Let Your Retirement End up in the Rough.
Learn about the core principles of retirement planning with Eric Peterson's book, "Preparing for the Back Nine of Life: A Boomer's Guide to Getting Retirement Ready."
Need more info? Attend an event.
Get the information that can help you
live a confident retirement.
Our events focus on common financial concerns that individuals and families face in retirement, things like how to prepare for unexpected medical expenses and ways to create income to help support your desired lifestyle.
Attend one of our events to learn how addressing these concerns can help you feel more confident about the days ahead.
Retirement Planning Today
In need of easy-to-understand financial tips?
Tune into "Retirement Ready" with Eric Peterson, Sundays at noon on WHO Newsradio 1040 and subscribe to the Peterson Financial Group podcast.